Alliance Francaise Community Radio
back to news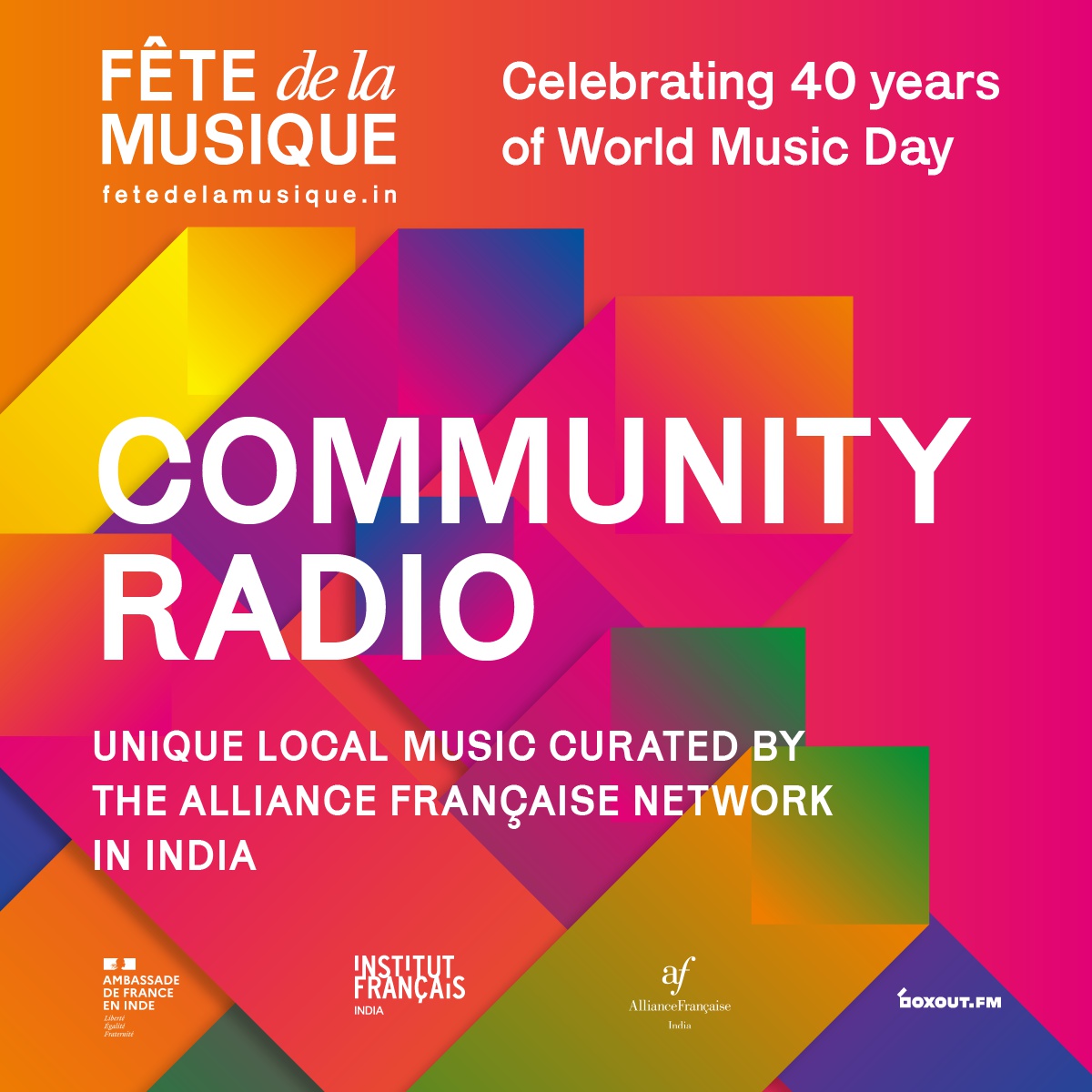 2022 celebrations of Fete De La Musique feature a special Community Radio mix curated by the Alliance Francaise network featuring artists and musicians from across India. With musicians showcasing a variety of genres across Hindustani classical, fusion, folk, classical, poetry and more, this year's Community Radio mix is a true celebration of Indian and French musical and cultural harmony - listen now!
Tracklist
Vinay Kausal - A Drop of Golden Sun
Manik kohli - Raag Yaman
Manik Kohli - Raag Bhairavi
Raju Bhopi, Leema Ko, Firoz Khan Manganiyar & Dare Khan Mangnaiyar - Sketches of the Desert #2
Jaipur Virasat Foundation, Gazi Khan Barna, Chano Diaz Limaco & leema ko - Haunts #1
Sawai Khan Manganiyar & Leema Ko - Swim in the That
Sana and Sheil (Live at Piano Man Jazz Club)
Aarifah - Now She Knows
Neon Crayon - Giving up our Youth
Heera Dhurve - Chala Bhaga Bhaga
The Miliputs - Doyal Tomaro Lagiya
Ehsaas Band - Baare
Ehsaas Band - Mein Haar
Ehsaas Band - Kal Ki Yaadein
The Niruntar Project - Unreleased
Tannison Mathews - Rationality
CITOPIR (Manmeet Kaur & Mister Colfer) ft. TSF - C.I.T.O.P.I.R.