FDM KAHOOT challenge 2021
back to news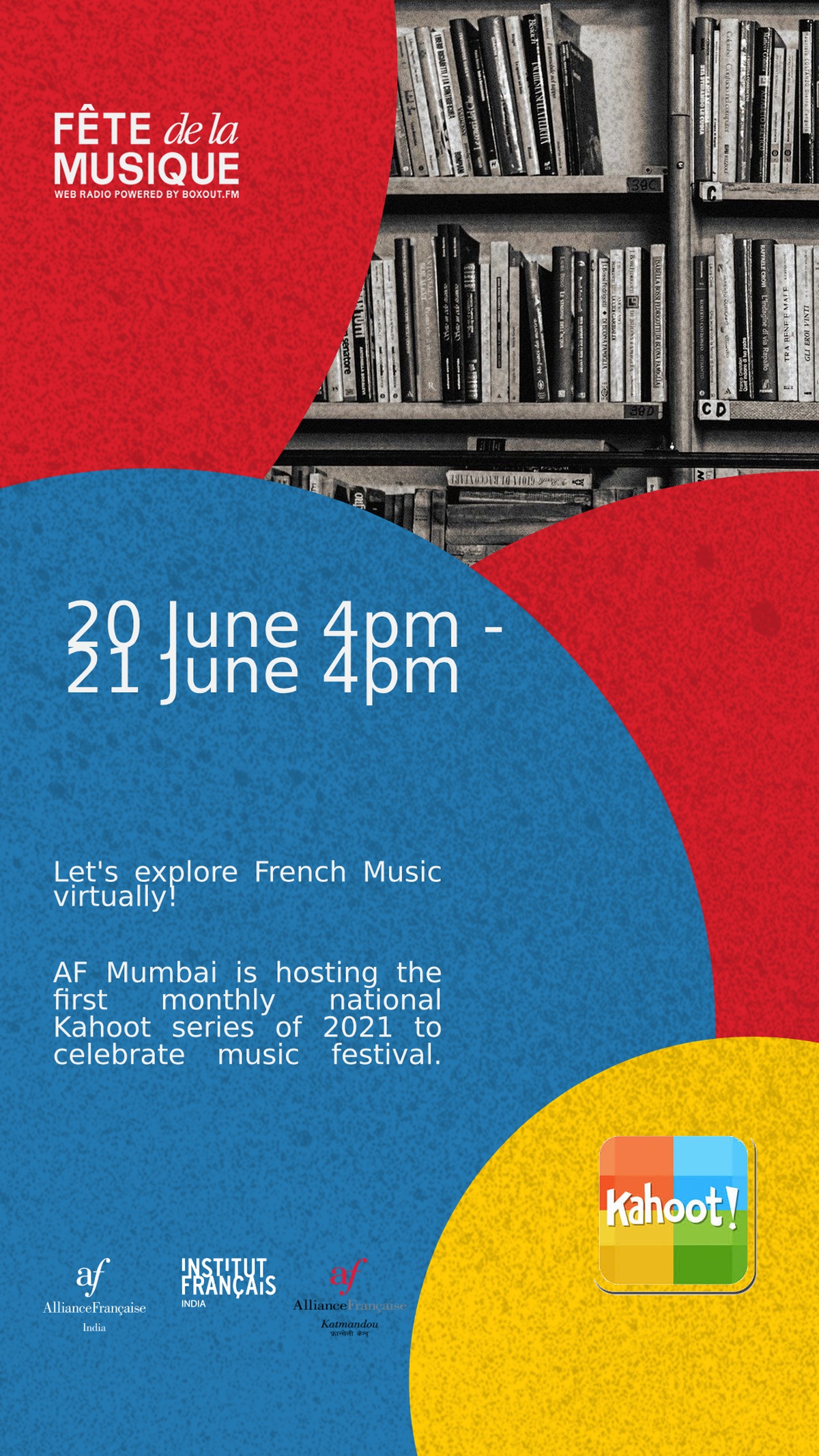 The network of Alliances Françaises in India- Nepal and French Institute in India are starting an online monthly series of "National Kahoot 2021" at the occasion of "Fête de la Musique". The first Kahoot challenge of monthly series is given by AF Mumbai to explore French music virtually. Challenge open until 21st June, @4.pm To participate, please click on :
https://kahoot.it/challenge/06386414?challenge-id=bd17b53e-0ac9-4305-83f7-70e73cd4e759_1623908935274
Game PIN: 06386414 The result will be announced before midnight of 21 June 2021.